Today is:
Win Streaks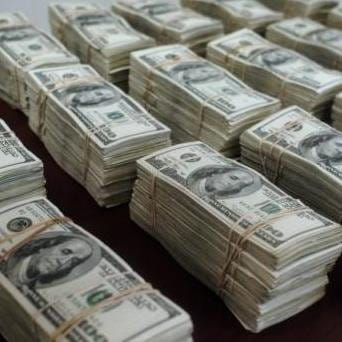 Almost all sports bettors have heard the names of the legends who have beaten the bookmakers for decades and continue to put fear into them with every bet placed. Names like BW, The Kosher Kids, and The Chinaman have extracted so much money from bookmakers around the globe, yet very few have access to these wagers. In fact, the above wiseguys and betting syndicates make it one of their main goals to conceal what they're betting on. This makes it almost impossible to know exactly what steam moves are "real" and which are simply placed to manipulate the market, set up a late move, or earn via scalps and middles. Those are the key reasons why trying to read today's line moves and determine where the sharp money is daily, is mostly a guessing game that bettors can not afford to guess wrong on.
Well, now you will NEVER have to guess again...because ThePhillyGodFather.com is honored to be the new home for one of the sharpest, most respected, and feared "new school" betting syndicates.
That's correct, The Poker Boys have officially come on board to provide only their strongest "Real Moves" for PGF.com subscribers. Those who have read the book "Gaming The Game" which features our very own @BuryRightNumber (Sheep), have heard of The Poker Boys. And like it states in that book, at the moment this crew is one of the most powerful and also most hijacked by other betting syndicates.
That's exactly what ThePhillyGodFather.com has now made possible. You can sign up to receive @PokerBoysMoves and know without a doubt that you are in possession of the most sought after sports betting information. No more wondering whether it's really an #NFAC move or just a rumor, and more importantly, their deal with the site is to only release "Real Moves" from "Real Movers" to all of our ANIMALS.
Because the day you sign up to receive "Moves" from ThePhillyGodFather.com, you will know for certain exactly what the sharpest betting syndicates and wiseguys are betting from that day on...making you one of the ANIMALS too.
Join The Poker Boys / @PokerBoysMoves and receive ALL their sharpest moves, plus bonus information from #Rlcrew & more added FREE to your subscription.