Today is:
Win Streaks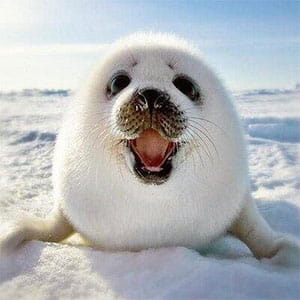 Seal has been a professional handicapper for over 30 years whose nickname, given to him as a result of his physical appearance, became synonymous with winning during the early 90's. More recently he became a household name in gambling circles after Gaming the Game – The Story behind the NBA Betting Scandal was released a few short years ago.
As discussed in the book Seal was an original member of the betting group the 'Animals'. In the beginning as they destroyed bookmakers he was solely responsible for handicapping baseball. However, his ability to pinpoint important information on a daily basis from scouring local newspapers from across the country opened doors for him to start burying bookies with other sports as well. Within time he was handicapping everything from MLB pitcher fatigue to how weather affects NFL totals.
He was so good over the years that other betting groups began to take notice and he has become known as "The Reader in the inner circles of sports betting. His hard work includes reading thousands of blogs, twitter feeds, forums and local newspapers on a weekly basis.
Currently, he handicaps NFL and College Football, MLB Baseball, NBA and College Basketball and has for years been the major player behind the heavy line moves during preseason football. He works alone analyzing and handicapping but on a daily basis he communicates with some of the largest syndicates/movers who control the markets in Las Vegas and offshore. He will compare his information with these individuals to ensure that before he bets a game there will be very little or no opposition.
Seal is a major player in the sports betting world. When he decides to bet a game you can rest assured it will move "across the screen". His knowledge and influence in the sports betting world is seen first-hand with the number of "followers" who live and breathe to get his information. His influence stretches from the East Coast to Las Vegas and offshore and even as far as the Asian markets.
Does he sell picks?
No, Seal has always viewed his work as sports investment. Subscribing to get Seal's information means you will have direct access to the very best games he bets daily. He does NOT lose. He works hard to find the info, crunch the number and pick the very best spots to bet on a daily basis. He is not a tout but rather an inside the know handicapper/information purveyor who will ensure you are on the right side of each and every game he bets.
Does he win every game he bets?
Nobody does. The so-called handicappers who profess 80, 90 and even 100% wins are not for real. If they could win at that percentage why would they even be sharing their information? Subscribing to Seal's memberships will help you make better decisions. His podcasts will give you an inside look at how and what he does. Plus, he will give you the edge to take your own bets/opinions and decide which ones you may want to "push" for a little more or perhaps "reduce" and save some money.