by: Staff Writer - posted on:
It's going to take all seven games of the Western Conference Semifinals to determine who will advance to the Conference Finals. The St. Louis Blues and Dallas Stars are deadlocked at three games apiece, and the series turns back to St. Louis for a critical Game 7. It's been an up-and-down series for both teams, with St. Louis getting an early edge in the series by winning Game 1, but dropping both Games 4 and 5. Facing elimination in Game 6 on the road, the Blues came out firing and downed the Stars 4-1 to force a deciding game.
Both clubs have scored 16 goals and are 1-2 on home ice during the six games of this series. But goaltending has been unpredictable at times. In Game 6, Stars' goaltender Ben Bishop clearly wasn't on his game and let in four goals; he was eventually pulled for backup Anton Khudobin.
Both teams' offensive stars, however, have come to play this series. The Blues' Jaden Schwartz has four goals and two assists in the series, while the Stars' Mats Zuccarello leads the team with six assists. Tuesday's game will come down to which club wants it more, so the tension will be high. Tune in for the 8:00 PM ET start time.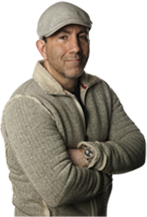 Subscribe today
and get MY MOVES.
Hey, I'm The Philly Godfather, your sports aficionado. Register to get my moves and learn how the real wise guys do their thing.