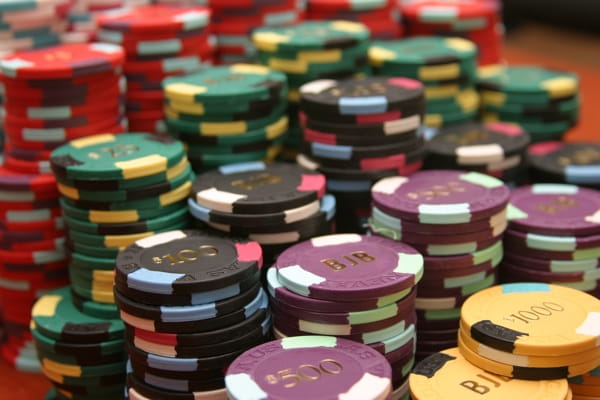 by: Hannah Dreier - bigstory.ap.org - posted on:
How do you know the economy is coming back? High rollers are paying their gambling debts.

All four major U.S. casino corporations bumped up their allowances for bad debt during the recession, with one company estimating that fewer than half of outstanding debts would be repaid. Now, companies have lowered their estimates to pre-recession rates.
The casino business was among the industries hardest hit by the economic downturn, and has been slower to recover. Visitor numbers are only now returning to 2007 levels in Las Vegas, and gambling revenue still has not completely bounced back. Even during fat times, most patrons were never offered the opportunity to gamble on credit, making this quirky economic indicator one of the lesser known corners of the gambling world.
A look at how the other half gambles:
—WHY DO CASINOS ALLOW HIGH-ROLLERS TO TAKE ON DEBT?

No one likes to give away money for free, but casino bosses believe they must issue credit to their best customers or risk losing their business. Rob Goldstein, president of global gaming operations for Las Vegas Sands, says casino companies would be at a "significant competitive disadvantage" if they didn't offer credit in Las Vegas, the home of high-end gambling in the U.S. On the Strip, it's not uncommon for big spenders to place million dollar bets on a single roll of the dice. Regular players, of course, play on their own dime.
—WHY ARE GAMBLERS PAYING BACK THEIR DEBTS NOW?

Las Vegas executives say people are especially likely to skip out on their gambling losses when times are hard. While other kinds of companies can threaten to repossess high-end purchases, casinos ask gamblers to pay debts on experiences that are intangible, and, worse, already over. As 2008 drew to a close, casinos jacked up their estimates for how much of their outstanding debt would go bad. Wynn Resorts Ltd. increased its rate by 40 percent, estimating that less than half of debtors would pay up.
Now, with the economy strengthening, people once again seem comfortable spending their money on gambling. The amount of money wagered at Las Vegas casinos has steadily grown every year since 2010, as has the number of gamblers coming through. Still, casino executives tend to adopt a conservative attitude toward balancing their books, in part because the business relies almost entirely on discretionary spending.
—HOW MUCH MONEY ARE WE TALKING ABOUT HERE?

Casino companies write off tens of millions of dollars in bad debt each year. Last year, Sands' provision for doubtful accounts— the amount of old debt the company thinks might go bad— rose to $492 million. Caesars Entertainment Corp's allowance was $202.2 million, and Wynn and MGM Resorts International both made allowances of about $100 million.
That sounds like a lot of money, but it's a pretty small chunk of these companies' income. Sands, for instance, reported more than $1.5 billion in profit last year, and $9 billion in revenue from its gambling operations.
Wynn reported about $500 million in profit, and $4 billion in gambling revenue.
An AP analysis found that the four U.S. gambling giants set dramatically different bad debt rates. Sands, the casino company controlled by billionaire Sheldon Adelson, is generally the most optimistic, estimating that it will get back about 75 percent of its outstanding debt. Wynn budgets for the highest number of deadbeats, estimating that less than two thirds of its outstanding debt will be repaid. MGM and Caesars, which do less business in Asia, rank in the middle when it comes to confidence about getting their money back.
—HOW DO CASINOS COLLECT THEIR DEBTS? BY BREAKING KNEECAPS?

Casinos actually have a limited number of options when their best customers turn into liabilities. They generally negotiate with the gamblers, and as a last resort, file suits in court. But while debts are legally enforceable everywhere in the U.S., that's no guarantee companies will collect. In one high-profile case, Nebraska businessman Terrance Watanabe was indicted by a grand jury for failing to pay $14.7 million in debts he incurred at Caesars Palace and the Rio Hotel Casino in Las Vegas. He turned around and sued Caesars Entertainment, saying the company plied him with alcohol and pain killers without a doctor's prescription, rendering him incapable of gambling responsibly. Watanabe ended up paying only $100,000 when the two parties settled in 2010.
Tio view the full story from bigstory.ap.org, click here.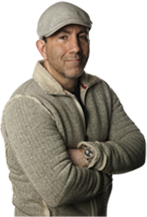 Subscribe today
and get MY MOVES.
Hey, I'm The Philly Godfather, your sports aficionado. Register to get my moves and learn how the real wise guys do their thing.