by: JOHN BRENNAN for https://www.njonlinegambling.com/ - posted on:
JOHN BRENNAN
The first step in a complex process to broaden New Jersey's sports betting rules was unanimously approved by a state Senate committee in Trenton on Monday.
New Jersey residents and visitors would be allowed to wager on, for example, Rutgers football and Seton Hall basketball games — something currently prohibited by state law.
The resolution, sponsored by Senate Budget and Appropriations Chairman Paul Sarlo (D-Bergen) would — if approved by the full legislature — open the door for a statewide referendum in November 2021. If the voters agree, there could be legal wagering on such collegiate sporting events by the time March Madness men's basketball kicks off in the spring of 2022.
How resolution went from modest to sweeping change
The original resolution introduced last month was far more modest, merely allowing for wagering on college tournament games taking place in the state, such as the NCAA men's basketball East Regional semifinals and final in March 2025 at the Prudential Center in Newark.
But Sarlo said during Monday's hearing that since he introduced that resolution, state Senate President Stephen Sweeney received word from the NCAA that it would not object to New Jersey becoming one of several states that allow such betting for all college games, not just specific postseason contests. Neighboring Pennsylvania is one such state.
"The NCAA told us that since such betting was legalized, they can't hold any state hostage on this," Sarlo told NJ Online Gambling.
Sarlo also said that there was consultation with Rutgers, Seton Hall, and other state universities with athletic programs that are the subject of betting in other states, as well as the state attorney general's office.
"Everybody greenlighted us," Sarlo said, adding, "In two years of legal sports wagering, we have proven it can be done safely, reliably, and with integrity. There isn't any real reason to be concerned about any fraud from this change."
Sarlo said that the full legislature is expected to vote on the resolution this month, with a three-fifths majority in both the state senate and assembly needed to get the issue placed on the ballot next November.
"Based on how this hearing went, I would expect us to get that approval," Sarlo said.
All 11 committee members voted in favor, and no member of the public spoke out against the proposal. The lone speaker was Chamber of Commerce of Southern New Jersey President Christina Renna, who spoke briefly in support.
A number of sports betting and other gaming companies, such as DraftKings, indicated their backing of the bill.
What's coming to the list of NJ sports betting options?
Rutgers would be the only football program added to the long list of sports betting options in the state beginning as soon as fall 2022.
In men's basketball, the following schools feature Division I contests: Rutgers, Seton Hall, Fairleigh Dickinson, Princeton, NJIT, Rider, St. Peter's, and Monmouth.
The need for the referendum stems from language in the November 2011 sports betting legalization referendum that, once approved, led to a six-year legal battle against the NFL and four other major sports organizations.
Voters chose to support, by almost a 2-to-1 margin, legalization of sports betting "except that wagering shall not be permitted on a college sport or athletic event that takes place in New Jersey, or on a sport or athletic event in which any New Jersey college team participates, regardless of where the event takes place."
So to undo that provision, voter approval again is required.
Former state Sen. Ray Lesniak, considered the godfather of sports betting legalization in Trenton, has said that almost a decade ago, he heard reluctance from some lawmakers — many of them Rutgers alumni like Lesniak — to include betting on in-state college teams.
Lesniak's chief focus was on getting a betting law passed that would lure the sports leagues and the NCAA into challenging such a law — thereby allowing for New Jersey to challenge a 26-year-old federal law that prohibited Las Vegas-style sports betting outside of Nevada.
Six Supreme Court justices in May 2018 ultimately invalidated the Professional and Amateur Sports Protection Act of 1992 on the grounds that it unconstitutionally "commandeered" states into enforcing its anti-sports betting stance.
This article is a reprint from NJ Online Gambling. Read and comment on the original.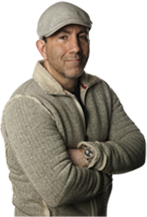 Subscribe today
and get MY MOVES.
Hey, I'm The Philly Godfather, your sports aficionado. Register to get my moves and learn how the real wise guys do their thing.